Each year, thousands of accidents involving trains occur, according to Angels On Track. These accidents lead to hundreds of fatalities and many thousands of injuries each year. Railroad companies have many safety responsibilities mandated by federal law, and train accident lawyers can help victims of train accidents recover their losses and sort through the complexities of the law.These are among the many duties railroads have to the public.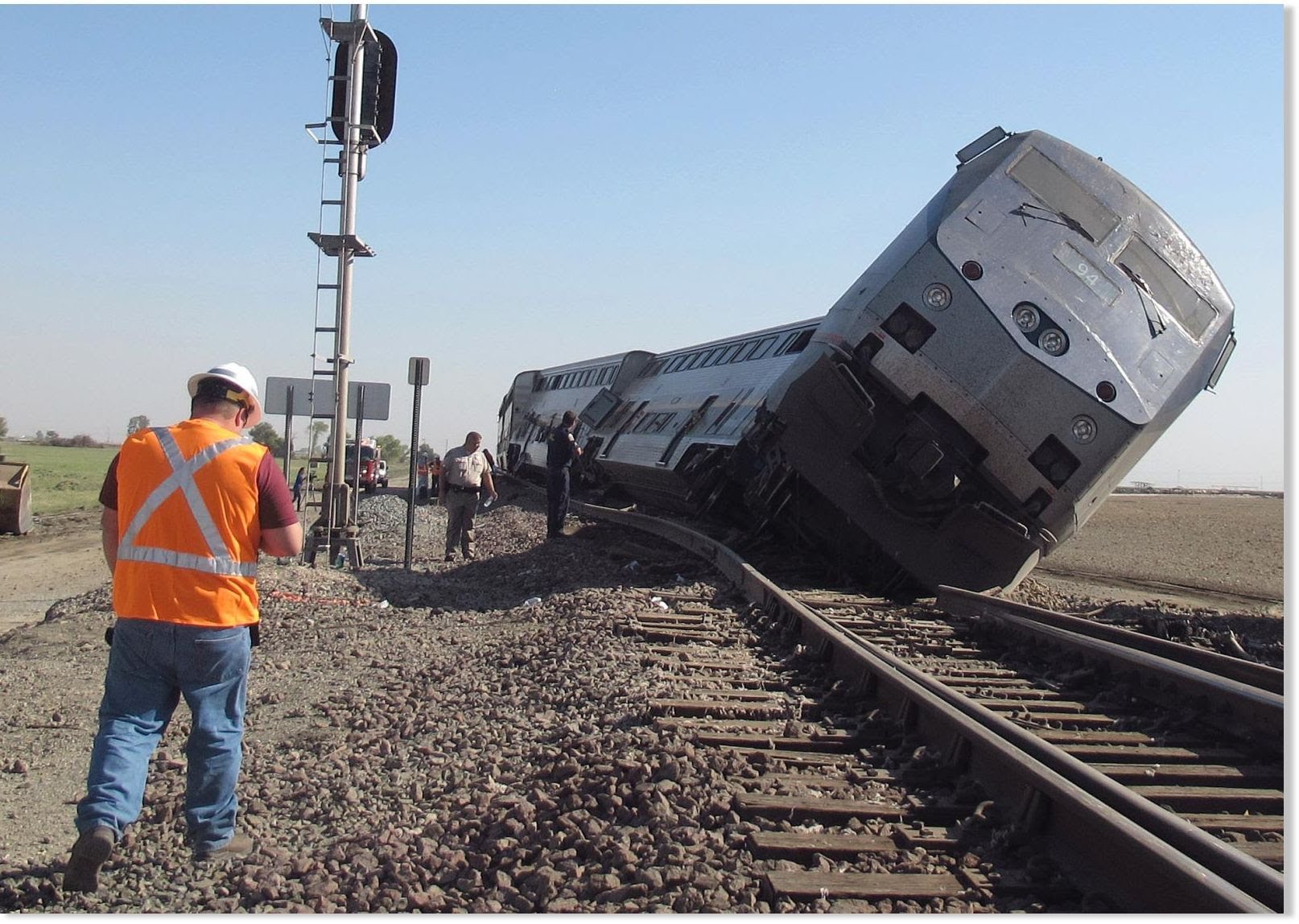 Railroad crossings. Most train accidents occur at railroad crossings. Railroad crossings are often the responsibility of the rail companies to maintain. This includes ensuring there isn't overgrowth that could impede line of sight. Trains are also required to sound their horns while crossing and maintain a federally mandated speed limit. Other simple safety measures simply aren't put in place by railroad companies. For example, only 36 percent of public crossings are gated despite the fact that gates are up to 90 percent safer, Angels On Tracks reports. Instead of making these crossing safer, officials instead pass the blame to motorists and passengers.
Equipment maintenance. Railroads have a legal responsibility to ensure their equipment works properly. This includes keeping railroad tracks clear and regular inspections of train cars. Proper facilities, such as marking where it is safe for passengers to stand, also fall into the responsibility of train companies. If these companies overlook dangerous equipment such as malfunctioning brake systems, radios and signals, they may be liable for damages and injuries.
Boarding and exiting. Train companies have a responsibility as "common carriers." Being a common carrier means that trains offer public transportation for a fee, and therefore must do their best to ensure the safety of their passengers. This includes safety during boarding and exiting. If a person is injured at these times, the rail company is still responsible. They are expected to have proper handrails, steps and doors which also undergo regular maintenance.
Trained personnel. Train accidents are sometimes caused by human error. Railroads are expected to hire and train personnel that understand and follow safety procedures. Railroads may be at fault if it is found that one of their employees was not properly trained or did not otherwise follow those procedures. Sometimes the conductor of a train may be distracted, as was the case of California train engineer who missed a stop signal because he was texting
Safety technology. Railroads are notorious for overlooking proper safety technology which can help prevent derailments and accidents. They are also responsible for ensuring there are proper warning signals at crossings. In the near future, this may also include a responsibility to protect their online systems. In March 2017, German train stations were attacked by hackers. Cyber attacks such as this could have safety implications for railroads.
If a train company is even minorly at fault for a train accident, they may be legally responsible for accidents that cause injuries and deaths. Lawyers that specialize in train injury lawsuits can help victims receive what they're owed from these large corporations.