News stories pop up occasionally about all of the problems someone faced after being charged with Operating Under the Influence (OUI) even though they hadn't been drinking at all but had a medical condition. Many people are unaware of all of the factors that can cause a breathalyzer test to report a BAC (blood alcohol content) over the legal limit. Anyone who can only drive after blowing into an ignition interlock device (IID) must be particularly careful not to unknowingly trigger a positive BAC without drinking an alcoholic beverage.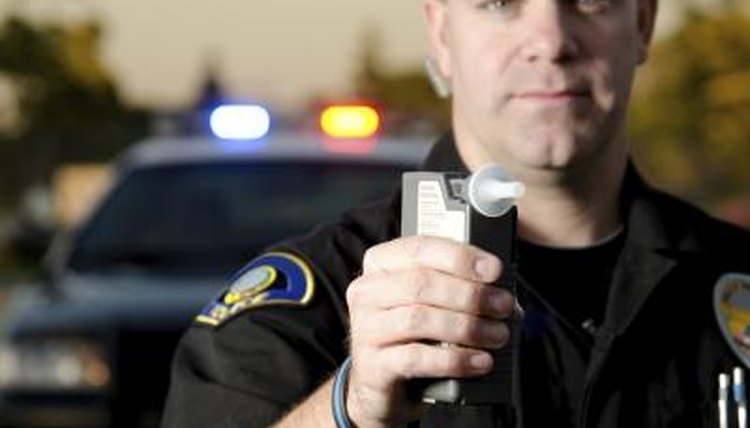 How Breathalyzers Work
When someone breathes into a breathalyzer, the alcohol in the exhaled breath is being measured with infrared spectroscopy. It's assumed that alcohol from the blood is being accurately measured. However, breathalyzer tests are not as reliable as many people believe. The person administering the test may not be properly trained and the breathalyzer itself could be defective. Even if those issues don't apply, the driver's health and medications can create a false positive, putting them into legal jeopardy. Anyone who's had a positive breathalyzer reading should call The Law Offices of Keren Goldenberg for legal assistance.
The Body Naturally Breaks Down Alcohol – But Very Slowly
An individual can only break down so much alcohol an hour at a slow and steady pace. An average human can metabolize about 13 ml or 0.4 fluid ounces an hour of alcohol. Poisonous acetaldehyde, produced by the body as it processes alcohol, must be eliminated from the body before more alcohol can be processed.
Medical Conditions and Medications That Affect Your BAC
Medical issues and both prescription and over-the-counter medications can have an effect on a person's blood alcohol level.
Alcohol Intolerance: Genetics causes some people to be alcohol intolerant and unable to metabolize alcohol, resulting in immediate physical symptoms.
Asthma and COPD: About one-third of the mist emitted by typical inhalers is alcohol. This remains in the lungs for some time and a very small quantity of inhaler alcohol can create an artificially high BAC reading when exhaled. Some studies have found that
salbutamol can also create a false positive.
Acid Reflux: It's common for acid reflux to cause very high BAC levels for someone who has been drinking a legal amount of alcohol. Alcohol is regurgitated from the stomach, increasing the BAC reading.
"Auto-Brewery" Syndrome: This rare condition causes the body to turn food into alcohol and has caused false arrests for intoxication.
Cold Medications: Nyquil, many other cold medications and even some cough drops could produce false positives in both alcohol and drug tests.
Diabetes: Many symptoms of hypoglycemia or low blood sugar such as slurred speech and disorientation can be confused with drunkenness. Hyperglycemia or high blood sugar produces acetones which are read by a breathalyzer as alcohol even if someone has not been drinking.
Oral Gels: Anbesol, contained in oral gels used for tooth aches and canker sores, could create a false positive reading.
Health issues and medications have caused many people to experience false positive results. Don't delay in consulting an experienced OUI attorney without delay. The possible consequences could affect you for a lifetime.